Preventing Teen Pregnancy,
Promoting Healthy Youth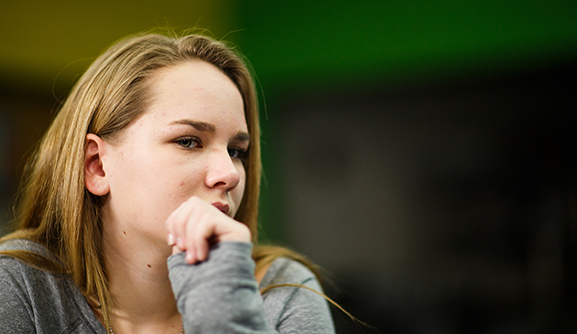 Though high teen birth rates persist in Oklahoma, communities are leading the charge to change those numbers!
In 2014, Oklahoma had the second highest (worst) teen birth rate in the nation for both 15-19 year-olds and for older teens, aged 18-19. Only Arkansas had higher birth rates for those two age groups. The good news: Oklahoma's teen birth ranking for younger teens (aged 15-17) improved between 2013 and 2014.
Oklahoma's annual teen birth number decreased by 35% between 2005 and 2015, and its teen birth rate decreased by 33%.  Yet, it remained among a handful of states with the highest teen birth rates in the nation.  Bottom line: while other states made prevention a priority by expanding educational programs and access to health services that really work with teens, no state funds were provided for those programs in Oklahoma.
The good news is at the community level where evidence-based prevention programs and health services are being provided, thanks to funding from federal initiatives, foundations, tribes or local sources. Those efforts have been the catalyst behind Oklahoma's one-third decrease in teen birth numbers and rates over the past decade.
Effective, community-wide teen pregnancy prevention initiatives in Oklahoma County and Tulsa County have been expanding educational programs, teen-friendly clinic services and opportunities for all community residents and sectors to become partners in prevention. A shared vision, leadership, coordinated plan, active partnerships and sustained commitment is making an impact in those metro areas.
For downloadable factsheets, along with links to program information and effective prevention initiatives, check the Fast Facts and Resources sections of this website.